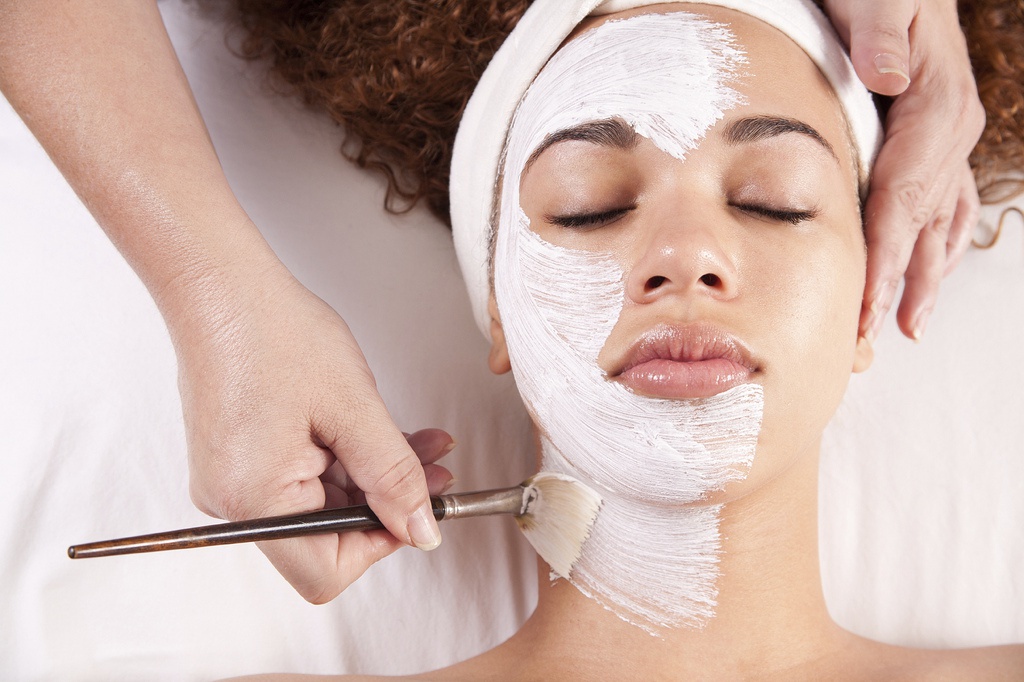 Keep Your Skin in Top Condition
Facial is one of the best possible ways to take care of your skin. As it is important for us to maintain a healthy body, so is to maintain our skin's health. It is just one step to uphold a healthy and clear skin; however, it is a great way to relax and pamper yourself.
A facial treatment cleans, exfoliates and nourishes the skin thus promoting a clear and well-hydrated skin. After massage, facial is the second most well known spa treatment.
There are a variety of facial treatments to choose from especially based on essential oils and plant extracts.
Facials spa treatments are often designed in such a way to cater the client's skin type. Everyone has different skin such as dry, oily, acne-prone, sensitive, etc. One must go for a facial which is suitable for your skin type.
Cosmetic Treatments
There are more options to improve the appearance of your skin like semi-permanent makeup. You can have subtle eyeliner to define your eyes and even have your lips shaped and shaded. Microbladed eyebrows are hot right now with the latest trend for bold, natural-looking brows. Talk to an expert London salon about the range of treatments available.
Other treatments like fake tanning and electrolysis hair removal are growing in popularity and are available all over London and the UK.
Facial Basic Steps:
Facial treatments usually begin with a skin analysis under a bright light. The entire procedure consists of:
Skin Analysis / Exfoliation
Extraction / Massage
Facial Mask / Moisturize
Advice on home skin care

Skin Analysis:
As far as skin analysis goes, the esthetician may ask several questions to you related to your skin including skin concerns if any, diet etc. He or she will then suggest you a facial treatment based on your skin type.
Exfoliation:
It is generally done by making use of a chemical or mechanical exfoliants. These remove all dead skin cells from the surface. When it is performed with chemicals, various acids and enzymes are used to loosen bond between skin cells.
Extractions:
Removal of any kind of blackheads or whiteheads is the process of extraction. These can be a bit uncomfortable and must be done carefully.
Facial massage:
After extraction comes facial massage by applying classic strokes. This will both stimulate and relax your facial muscles and skin of course. Last but not the least a facial mask according to your skin type is applied on your skin.
Popular Facials to Look for:
Here are some common facial treatments that one can opt for depending upon the skin type:
Peeling with Keratolysis:
It is basically an exfoliating treatment that is completely based on plant extracts. It can do wonders for your skin as its gentle and effective peeling removes the layer of dead skin cells. This will lead to a fresh and rejuvenated skin. It is one of the exfoliating facial cure restoring a healthy and refreshed skin.
Oxygen Facial:
This promotes oxygenation of the skin and are said to struggle with the visible signs of ageing. It is all connected with poor path way of oxygen to the surface of the skin resulting in oxygen deficiency in the skin. This kind of facial is ideal for an acne prone or dull skin. It's also great for promoting relaxation and wellbeing.
Purifying Facial:
This is yet another treatment for dull looking, oily and acne prone skin. It is based on seaweed helps in tightening of the pores and illuminates shine. This leaves you with healthy and glowing skin.
Look your very best with invisible braces
Invisalign is a type of orthodontic treatment that is used to straighten teeth without the traditional braces known as metal 'train tracks'. More.
Custom made clear aligners are used to shift your teeth into proper position in a short period of time. Click here to find your nearest practice.
Having these braces will allow you to smile confidently.
Facials are one way to de-stress. Read more relaxation tips here.

For great tips on buying healthy food click here